Measure your customers' satisfaction on the spot
Ask your customers after an interaction
Real-time customer feedback with personalized questionnaires on the most appropriate channels:
Email, SMS, website, IVR (Interactive Voice Response), telephone surveys...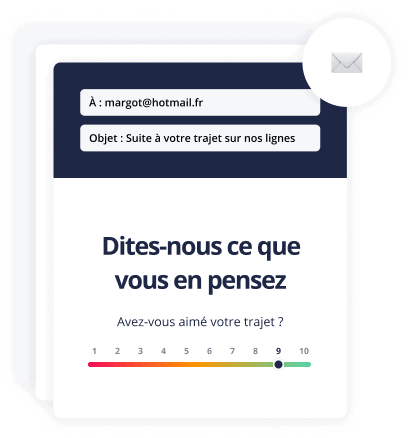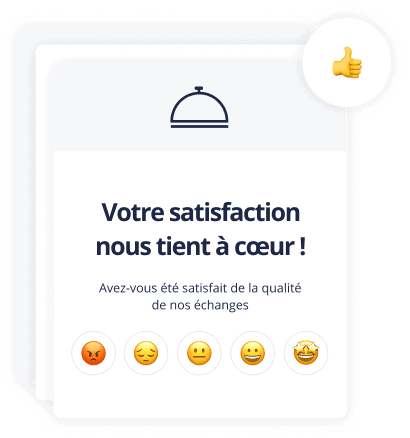 Centralize feedback from review platforms
Follow-up of your satisfaction surveys and review sites results in our Feedback platform.
We integrate reviews from the following sites:
Google reviews, Facebook, TripAdvisor, Booking, Zoover, Trustpilot, La Fourchette, Hotels.com
Recover 2 years of history when you activate your account. It is also possible to follow the scores of your competitors.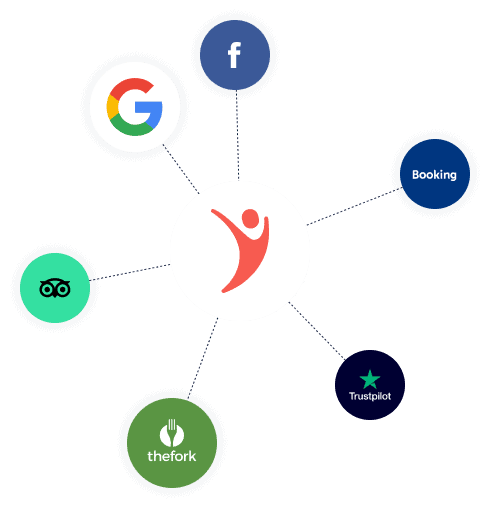 Manage your results
Monitor your customers' journey in real time
Track performance at key moments and identify irritants to improve the customer experience.
Examples of key moments monitored:
On-site purchase, online purchase, agency visit, contact with Customer Service, hotel or club stay, complaint, connection to the online customerarea ...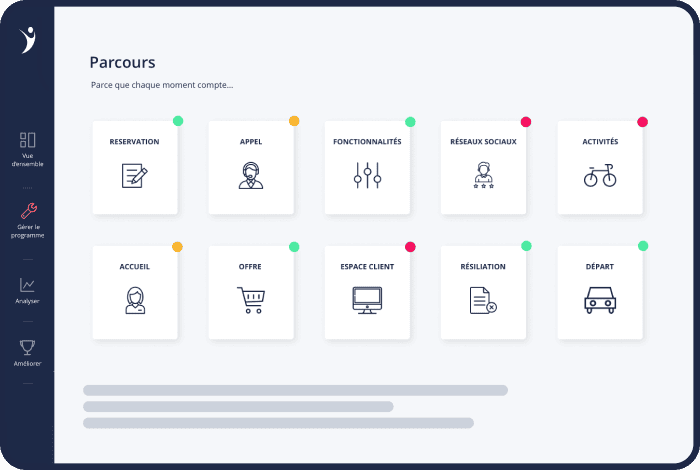 Customize and share your dashboards
Track the most relevant indicators for you, directly on your homepage. Share with your organization without limit, including unlimited view-only access to our Feedback platform.
Example of dashboards:
Evolution of your indicators (NPS, satisfaction rate...), top / flop by sales outlet...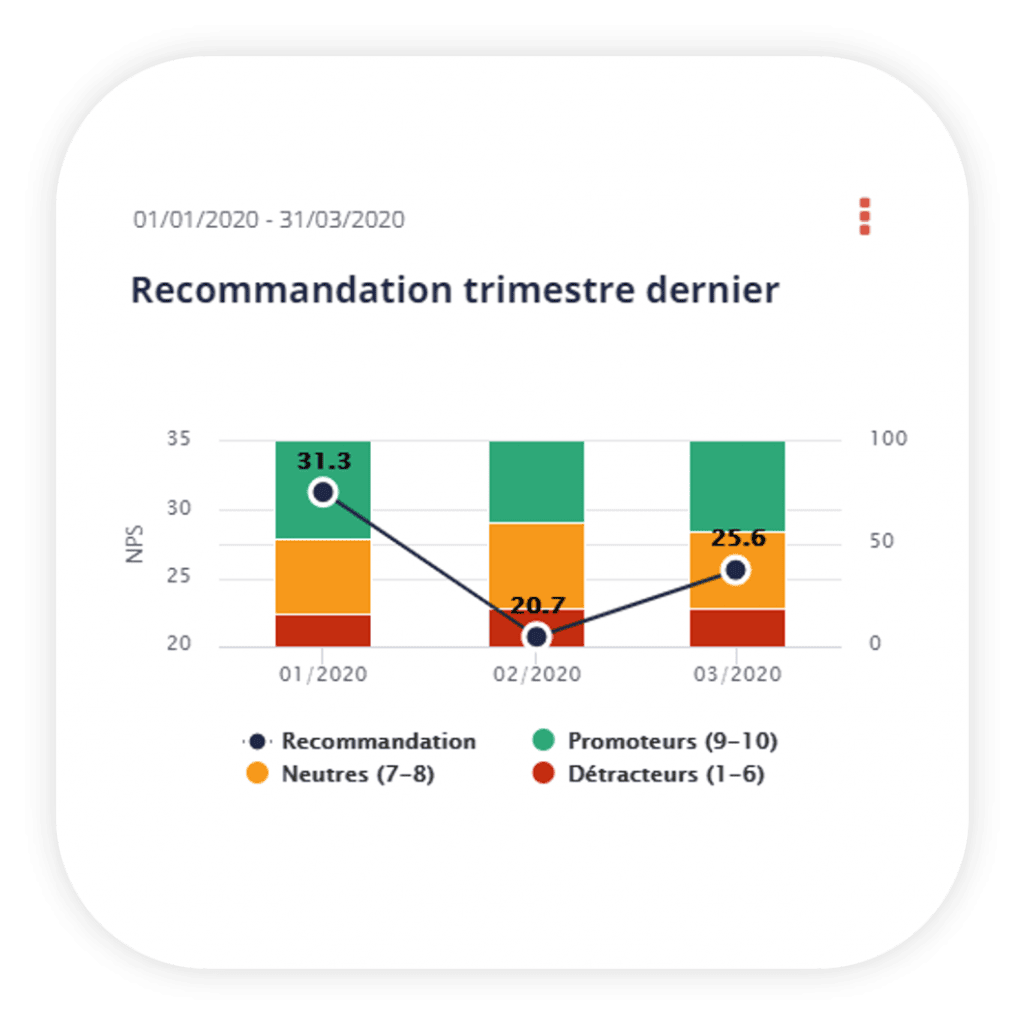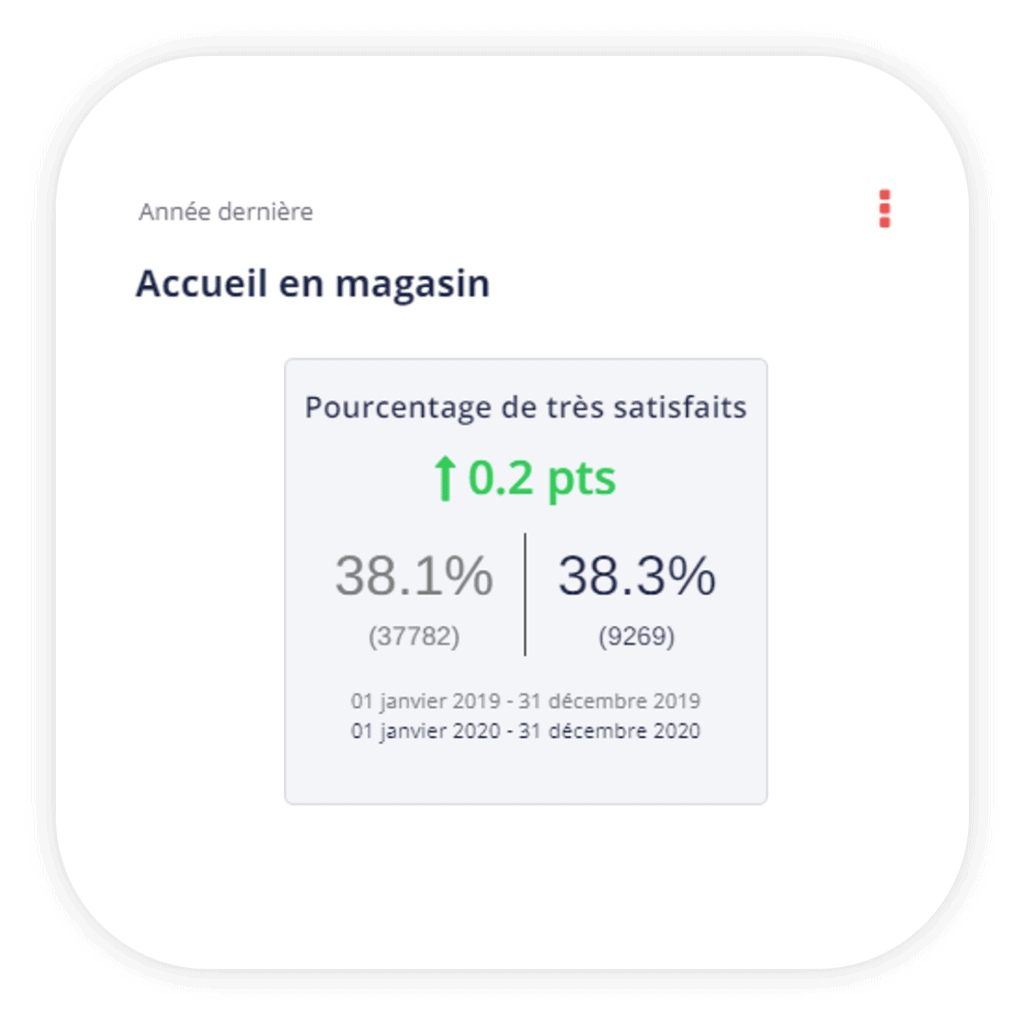 Drive results in your organization
Real-time comparison of the performance of your outlets, restaurants, hotels, clubs... within your organization.
Identification of the competitors of your points of sale and direct comparison on the key indicators of the chosen sites: Google rating, TripAdvisor score, Booking...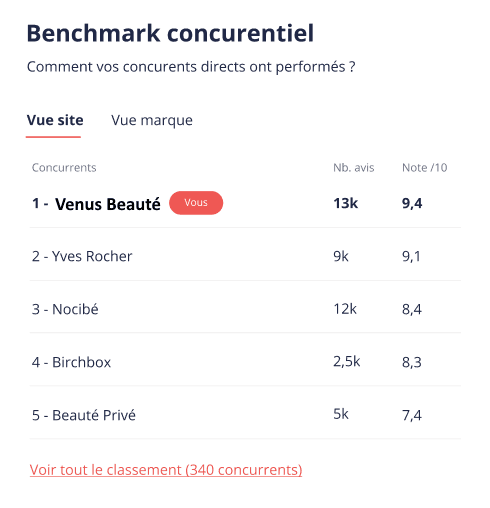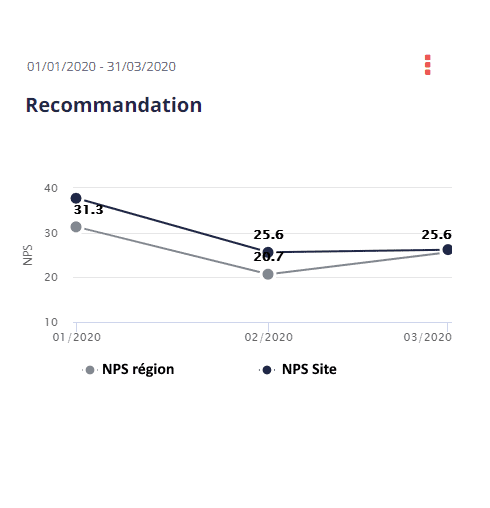 Improve the customer experience in real time
Easily leverage customer feedback with AI
Facilitates real-time understanding of qualitative and quantitative data:
Immediate identification of satisfaction and dissatisfaction levers.
Analysis of the elements contributing to the evolution of your indicators over a given period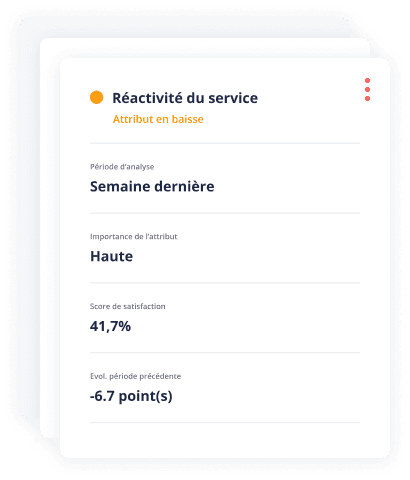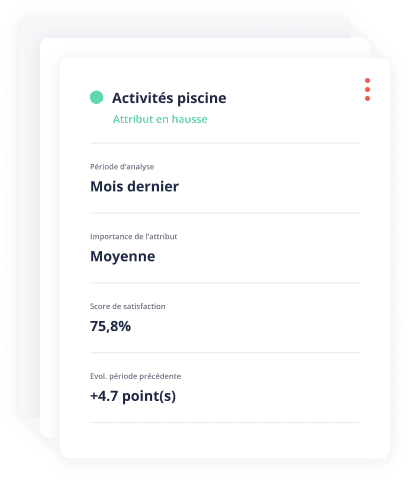 Quickly understand comment trends
Automated analysis of all customer reviews on the different platforms of your choice (Google, Facebook, Booking...).
Feedback indicating a favorable or unfavorable opinion on a key moment or a specific attribute to help better understand the customer experience.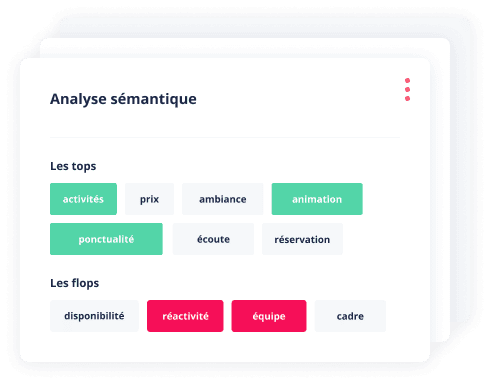 Alerts in case of abnormal activity detection
Automated notifications in case of abnormal drop of an indicator or new topics appearing in customer comments.
These alerts allow you to be as responsive as possible to the indicators that are most useful to your business and preserve the customer experience with your brand.
Available on the platform and by email.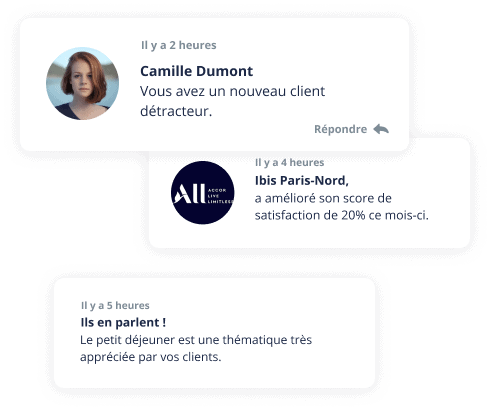 Optimize your e-reputation
Increase the volume of reviews on your Google pages and improve your SEO
Send a post-purchase email with a link to your Google review pages. Follow the evolution of the scores of your points of sale or e-commerce sites and those of your competitors.
Engage your employees
Identify and deal with customer detractors
Set up rules to send notifications based on responses to closed-ended questions, review site scores and comment type.
Management of responses to your customers from our Feedback platform or from your CRM.
Customer care, via phone call, email or send your answer directly to the review sites. To simplify responses, a library of sample responses is available.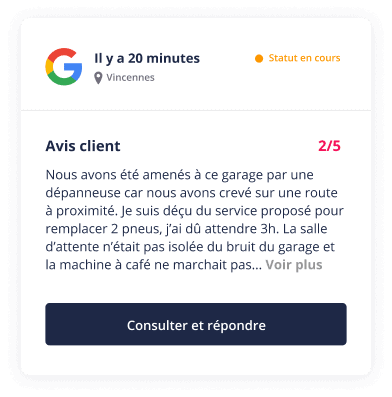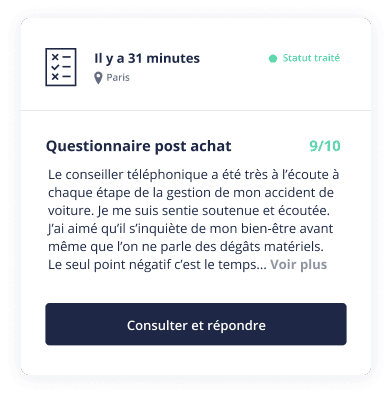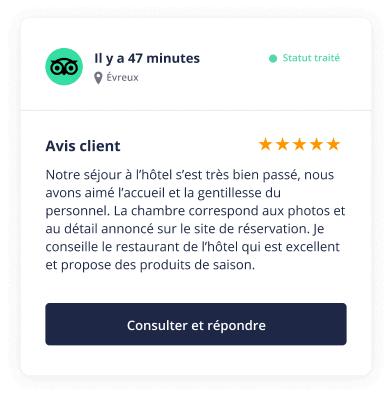 Animate your network with the management of action plans
Create and share action plans within your organization.
This way you promote the sharing of good practices.
Employees can vote for the most effective action plans.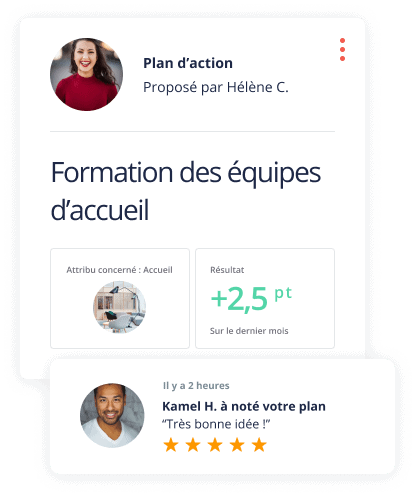 Would you like to discover live
the features of our Feedback platform?